Faktabaari Forum: Towards digital information literacy in post 24/2 Nordics
Strengthening democracy by empowering citizens to tackle information disorders and digital power
Time: Tuesday 24.5.2022 at 14-16.30 with coffee & drinks
Hybrid event: Kansallismuseo (The National Museum of Finland) & Mannerheimintie 34, 00100 Helsinki & online (link will be added and send to registered participants in due time)
Registration by our #FaktabaariForum partner Sitra HERE
Faktabaari Forum is the prime biannual open expert debate forum to support Faktabaari mission to serve fact-based public debate and digital information literacy development. In the aftermath of the 24/2 Russian invasion to Ukraine, this forum analyses the state of information disorders of ongoing European war extending also to our mobile devices and social media feeds. With the help of world-class misinformation expert, co-author of the reference 2017 information disorders report and current Chair of EDMO Ukraina task force Dr. Claire Wardle, we try to analyse the knowns and unknowns of our digital information landscape with the action agenda on what different actors should do tackle the ongoing information disorders. Dr. Wardle will also comment on Faktabaari digital information literacy and Sitra digipower approaches to raise awareness on the ongoing information disorders in Nordics. The two special focus groups will be the youth as media trendsetters and policy makers as regulators. Finally the event aims to empower individuals with some initial take-aways for a more authentic information diet.
Faktabaari Forum is powered with digital information literacy developer partner the Finnish Innovation Fund, Sitra and Nordic Observatory for Digital Media and Information Disorder, NORDIS. Thank you also to the US Embassy in Helsinki for supporting our transatlantic media and information literacy exchange part. The event is live-streamed and remains available as a recording.
14:00 Coffee and refreshments
14:30 Welcome: How to strengthen democracy and empower citizens to tackle information disorders and digital power?
Veera Heinonen, Sitra
Mikko Salo, Faktabaari
I. Keynote and discussion
Information disorders in post 24/2 social media war in Europe
Claire Wardle, Co-Founder of First Draft and Chair to EDMO task force on Ukraina
Moderators: Mikko Salo (Faktabaari) & Minna Aslama (University of Helsinki) from EDMO NORDIS
II. New approaches:
The development of digital information literacy
From digital natives to digitally literate with intergenerational approach
Kari Kivinen, Faktabaari EDU
Conclusions from Sitra's Digipower Investigation: From digital oligarchy to digital democracy?
Jukka Vahti/Tiina Härkönen, Sitra
Mark Scott, Chief Technology Correspondent, POLITICO
Commentary: Claire Wardle
III. Takeaways:
How to tackle "social media war information disorders in Nordics" - do's and don'ts?
16:30 Reception: democracy drinks
More:
#FaktabaariForum
@Faktabaari
www.faktabaari.fi
info@faktabaari.fi
Dr Claire Wardle bio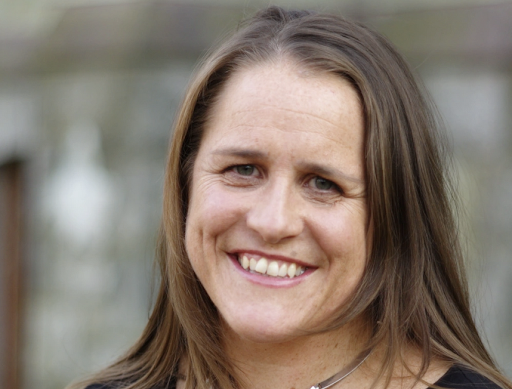 Claire Wardle is considered one of the world's leading experts on misinformation. She is a Professor at the School of Public Health at Brown University. She also leads First Draft, a non-profit she co-founded in 2015. In 2009 she left her academic position at Cardiff University to develop an organization-wide training program for the BBC on social media, verification and misinformation and has been obsessed with the topic ever since. In 2017 she co-authored the foundational report, Information Disorder: An interdisciplinary Framework for Research and Policy for the Council of Europe. Over the past decade she has been a Fellow at TED, the Shorenstein Center for Media, Politics and Public Policy at Harvard's Kennedy School, the Research Director at the Tow Center for Digital Journalism at Columbia University's Graduate School of Journalism and head of social media for the United Nations Refugee Agency. She holds a Ph.D. in Communication from the University of Pennsylvania.
@cward1e @firstdraftnews @EDMO_EUI

Updated 3.5. With registration link and additional speakers