EU wide efforts to tackle disinformation took a concrete step forward with the publication of a new set of digital literacy materials for teachers and educators.  
Mariya GABRIEL, European Commissioner for Innovation, Research, Culture, Education and Youth presented on Tuesday 11th of October the final report of the Commission expert group on tackling disinformation and promoting digital literacy through education and training with many policy recommendations and references.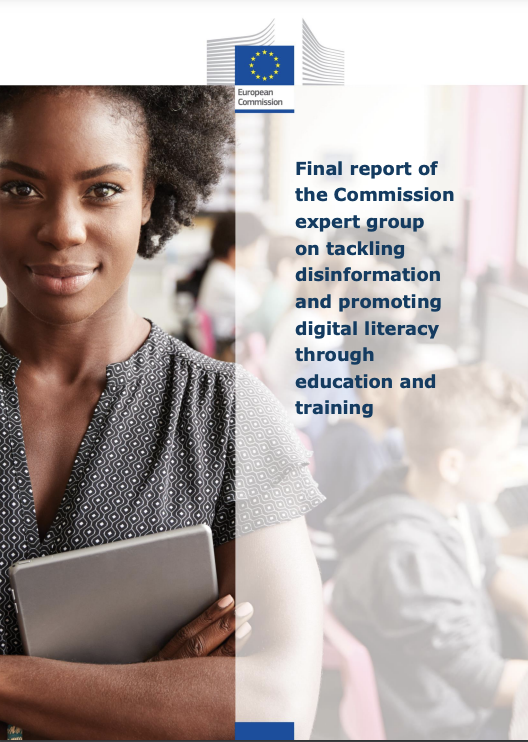 The Commission also published more hands-on guidelines for teachers and educators in primary and secondary schools on how to address disinformation and promote digital literacy. The guidelines provide practical support for teachers and educators and include definitions of technical concepts, class-exercises and tips regarding how to encourage healthy online habits. This toolkit covers three main topics: building digital literacy, tackling disinformation, and assessing and evaluating digital literacy.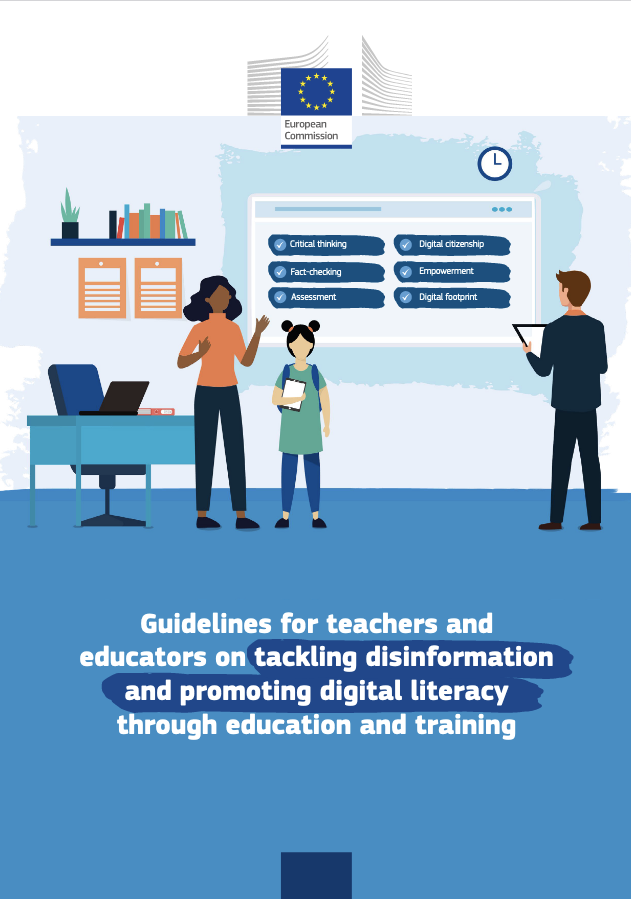 Faktabaari will inform with its digital channels when the Finnish translation of the guidelines is available.
Finnish fact-checking and Digital Information Literacy (DIL) service Faktabaari contributed actively to the expert group work in line with its recent own DIL guide. Faktabaari EDU lead Dr. Kari Kivinen summarizes the result of an intensive 9 months of work: 
"It was a great experience to collaborate with 24 other experts to create the report and guidelines. We explored the latest research results to find out which approaches have a real evidence based impact. We collected the best practice ideas from teachers, educators, journalists and researchers all over Europe. We had vivid discussions e.g. on how to define certain new terms,  and sometimes we were obliged to agree on compromises.  In the end, we are more or less happy with the outcome. The report and guidelines provide good basic information for teachers about digital literacy approach, disinformation and how to deal with it in the classroom context."  
The work of the expert group was closely linked with the DigComp 2.2. digital information and data literacy competencies. The newly published materials are also compatible with the Digital Information Literacy Guide published by Faktabaari within NORDIS network in September 2022. 
The Guidelines are part of the Digital Education Action Plan (2021-2027) and the European Democracy Action Plan. They will contribute to achieving the European Education Area by 2025. They further complement the work that the European Commission is already undertaking to address disinformation through its Erasmus+ Programme, European Solidarity Corps and eTwinning.
Follow-up
The expert group report and the guidelines for teachers was immediately presented to the EU Education Committee of the EU Council of Minister on 12th of October.  
On 12th of October at 2 pm CET Faktabaari's Kari Kivinen addresses European Digital Media Observatory (EDMO)  hub's media and information literacy community on Digital Information Literacy development on behalf of NORDIS. Presentation will focus on the the key take-aways of the Digital Information Literacy guide.
The following debate focus will be on the exchange of best practice for the benefit of Europeans regarding the ways to live with the digital information disorders.
What DIL?
Digital information literacy is a modern civic skill that underpins participation in democratic decision-making. Finland is renowned for its high literacy rate, and the teaching of multiple literacies has been integrated into current curricula from early childhood education onwards.
This DIL guide is a collection of information and examples on how to enhance digital information literacy.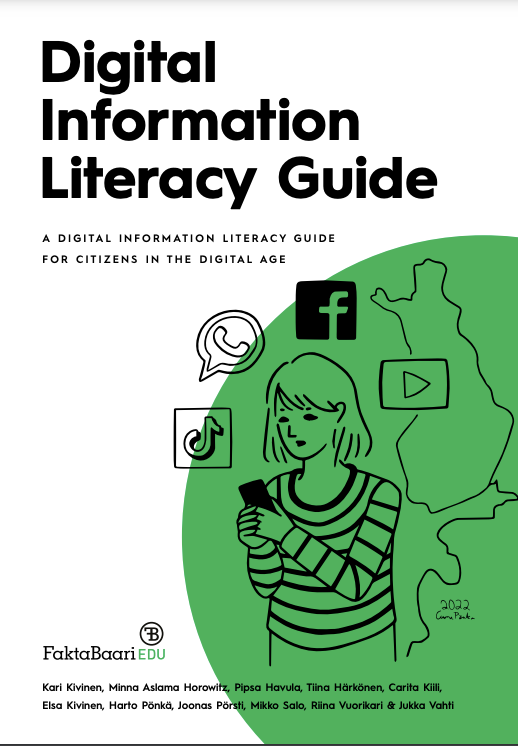 More info: 
Faktabaari twitter in Finnish and English
#Informationliteracy #EUDigitalEducation
edu@faktabaari.fi